Specifications of Prefabricated Knock Down House
1. Cheap cost
2. Plenty of green materials
3. Short installation time
4. Good quality and long life
Light steel structure pefab villa
We are a professional steel structure villas producer. We can manufacture all kinds of houses
according to customer's requirement. Both for living and office.
Materials of Prefabricated Container House
Structure: Galvanized steel frame, European style for villa.
Ridge Roof...
Outside Wall panels: There will be 100mm rock wool to be insulation firstly, then we will put the OSB
board and fiber cement board, then put the dampproof paper, finally we will hang the external cladding board (small stones shape).
Roof panels: We will put the OSB board firstly and then spread waterproof paper, finally put the Roof tile.
Doors: High quality steel plate theftproof door
Windows: Aluminium Alloy or PVC steel Window, both are ok.
Floor: Decorative Plywood floor.
Sanitary: Will supply whole unit of wash basin, toilet bowl and shower system.
Inside design: One bedroom, one living room, one bathroom, one kitchen room and one corridor.
Electricity: Will supply all the electrical system, including jack box, electrical wires, sockets, switch and necessary lamp.
Light Steel Villa House System:
LIGHT STEEL STRUCTURE DRAWING: WE HAVE A PROFESSIONAL TECH-TEAM, CAN PROVIDE YOU DESIGN,
STRUCTURE DRAWINGS, 3D PICTURES, PRODUCTION DRAWINGS, INSTALLATION INSTRUCTION etc...
WHAT WE DO ARE TURN KEY PROJECTS
Why Prefabricated Container House?
Lifetime: More than 50 years
High seismic performance: Maximum protection more than 8 scales
Wind-proof: Maximum 60 meters per second
Fire resistance: All the materials used will be fire resistance.
Snow resistance: Maximum 2.9KN/M2 as required
High water and heat insulation: 100 mm in thickness can match more than 1M thickness of brick wall.
High acoustic insulation: 60dB of exterior wall 40dB of interior wall
Insect prevention: Free from the damages by insects, such as white ants
Ventilation: A combination of natural ventilation & air supply keep the indoor air fresh and clean
Packing and delivery: One 40'HQ container can load all the materials for about 200 square meters
Installation: It takes 10 workers 20-30 days to install a villa for 250 square meters.
Description of Prefabricated Container House:
Length: 16.7m
Width: 7.2m
Eave height: 2.4m
Built-up area: 115m2
Exterior wall: Fiber cement siding (color optional)
Roof: Steel tile (color optional)
Steel entry door
PVC/MDF interior door
2 bedrooms, 2 bathrooms, 1 laundry and 1 parking area
Design loads:
Deal load: 0.3KN/m2
Live load: 0.5KN/m2
Wind load: 0.50KN/m2
Snow load: Not applied
Seismic load: 7 degrees (acceleration 0.1g)
More upgrade requirements are acceptable
Scope of work:
Platinum could provide not only light steel main structure of the house, but also main fittings for bathroom and kitchen,
such as windows, doors, floorings, kitchen cabinet, sink, taps, bathroom cabinet, toilet, shower and faucet
Packing: Standard export
40-/20-foot HQ container: 1PC
MAINTENANCE
EXTERNAL WALL
27mmPU EMBOSSED STEEL PANEL+HOUSE WRAP+12mmOSB BOARD+150mm INSULATION GLASS WOOL+12mm WATERPROOF GYPSUM BOARD
INTERNAL WALL
12mm WATERPROOF GYPSUM BOARD+150mm INSULATION GLASS WOOL
FALSE CEILING
0.5mm COLOR STEEL SHEET
9mm GYPSM BOARD
FLOOR SUPPORTING BOARD
1mm GALVANIZED MODELED FLOOR SUPPORTING BOARD
GALVANIZE
FLASHING EDGING
0.5mm SELF FOLDING COLOR STEEL SHEET
DOOR
1200*200mm STEEL DOOR
960*2050mm STEEL DOOR
800*210mm PVC MODELED DOOR
700*210mm PVC MODELED DOOR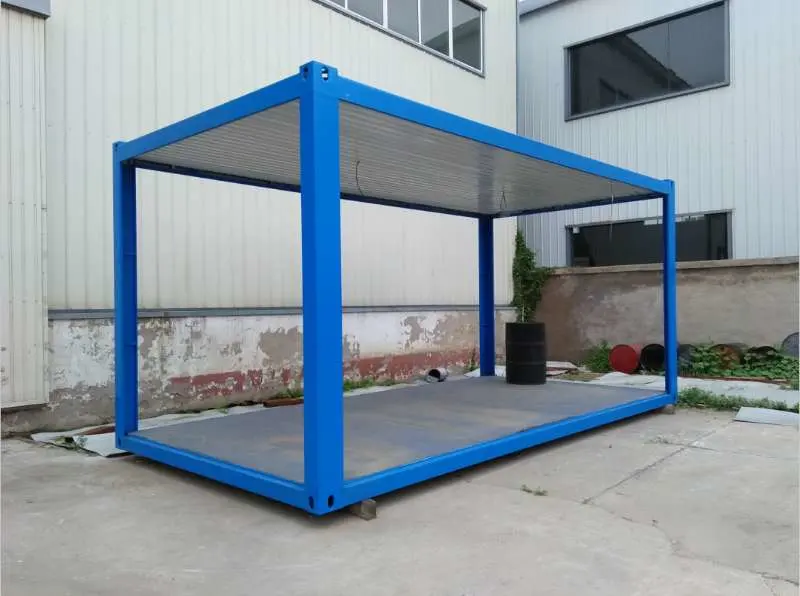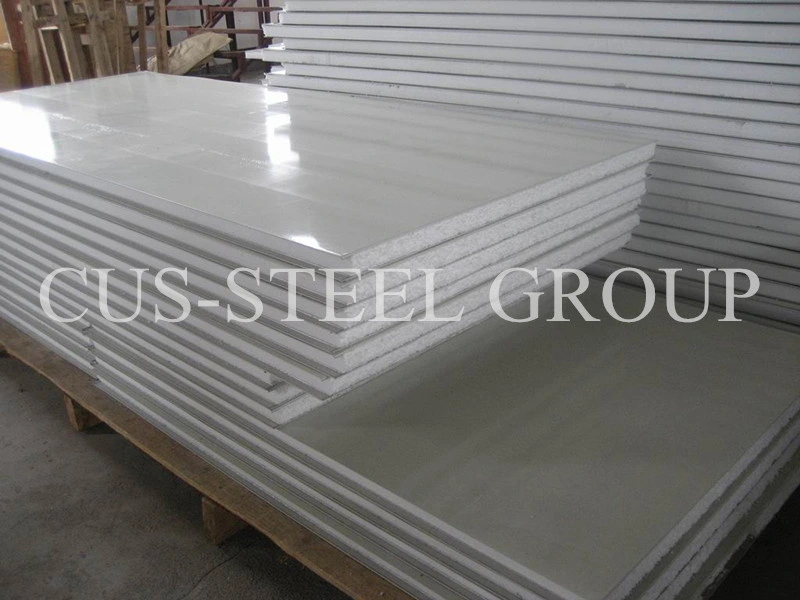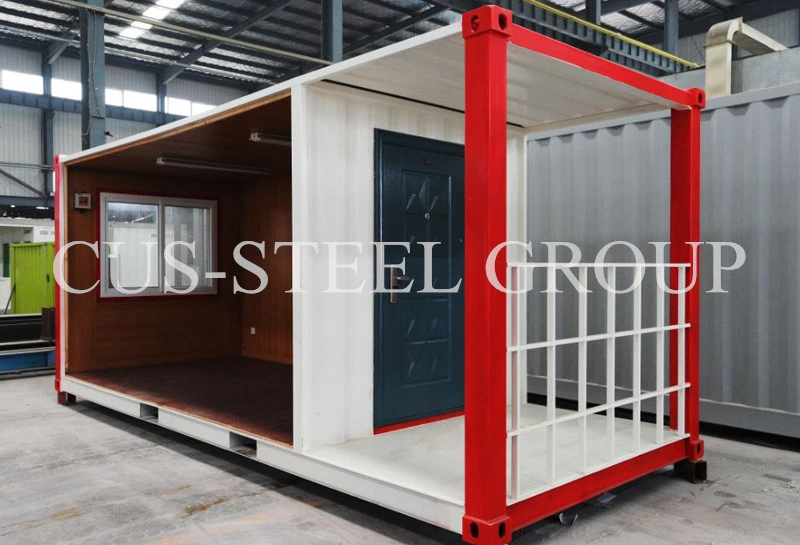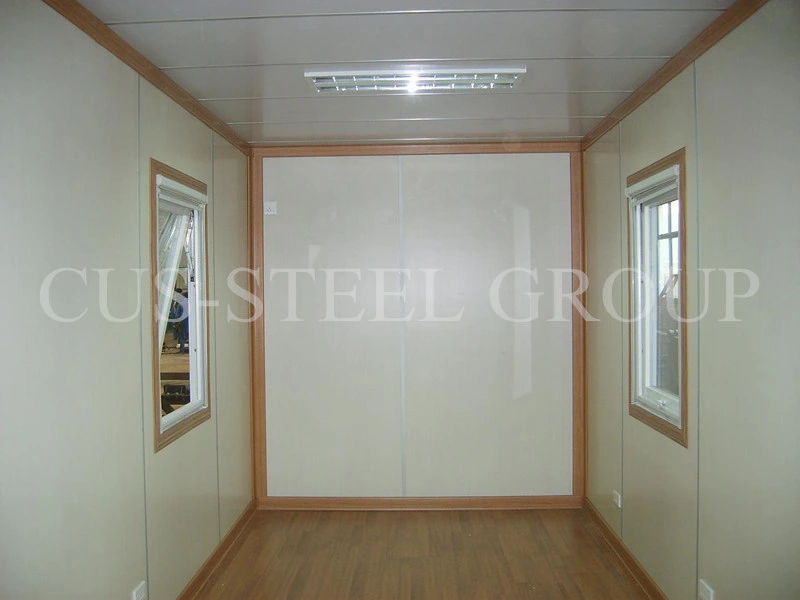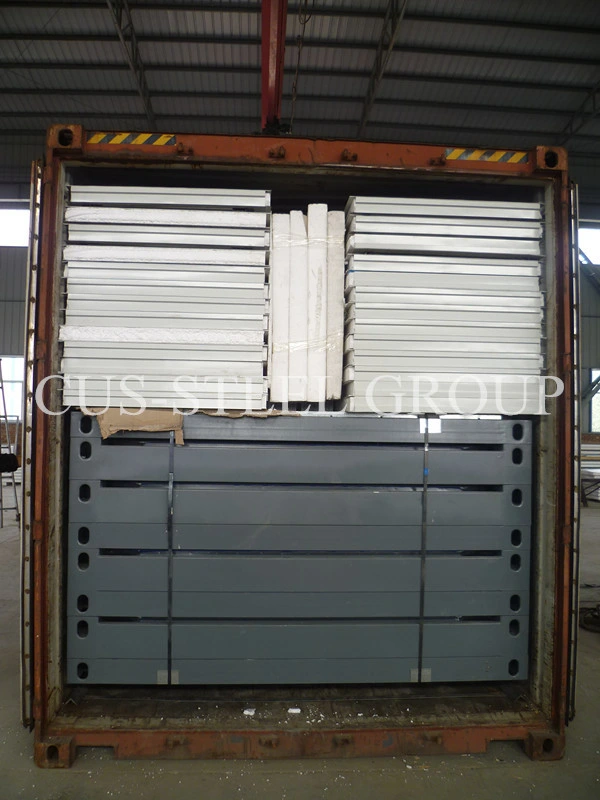 Sara
Tel : 0086-150-8311-0042