Product Description
Name
Steel structure corrugated cardboard characteristic shopping mall store room container design store
Size
Can be customized
International Certification
SGS, ISO, CE
Material
Color steel sandwich panel
Brand
YINHONG MODULAR HOUSE
Product advantages
Firm structure,Fast assembly,Flexible layout,Widely used
Application
Holiday,Seaside hotel,Office,live
Resistance
A1 fire protection
Resistance to 10 typhoons
Anti-level 7 earthquake
Warranty
15 Years
Products Show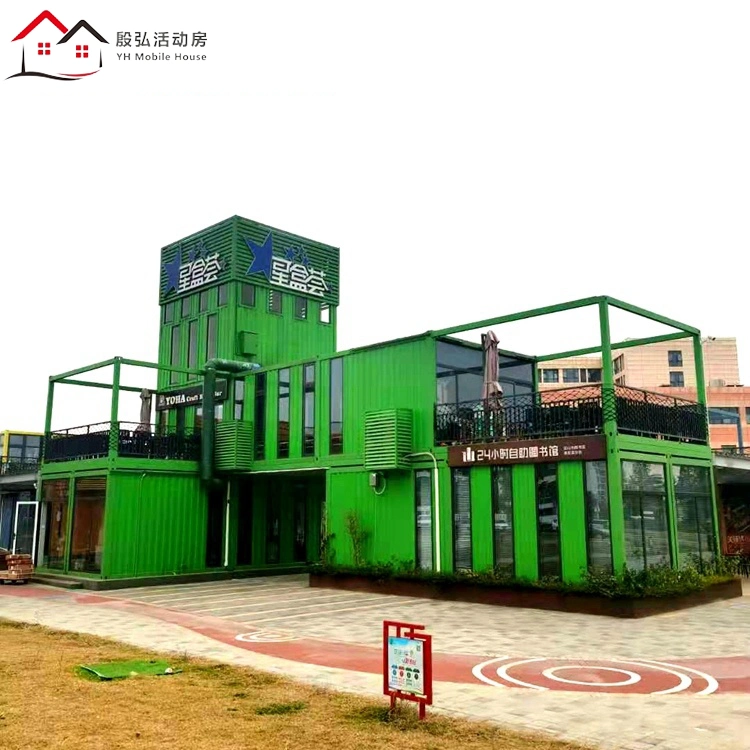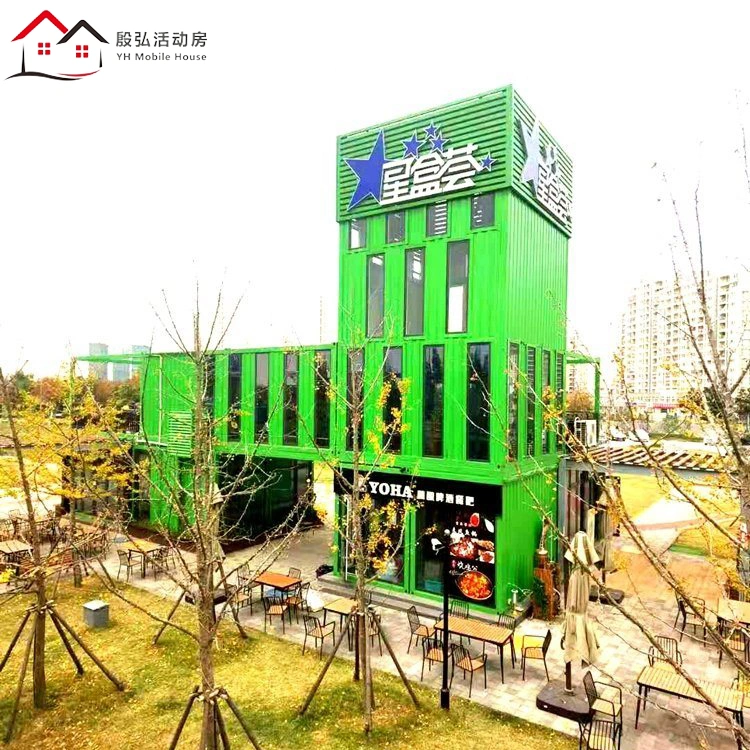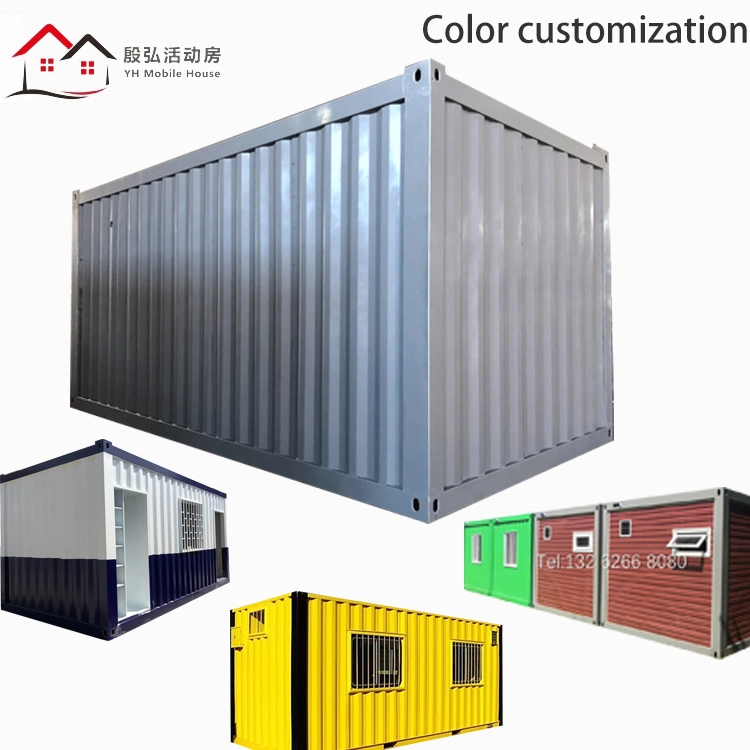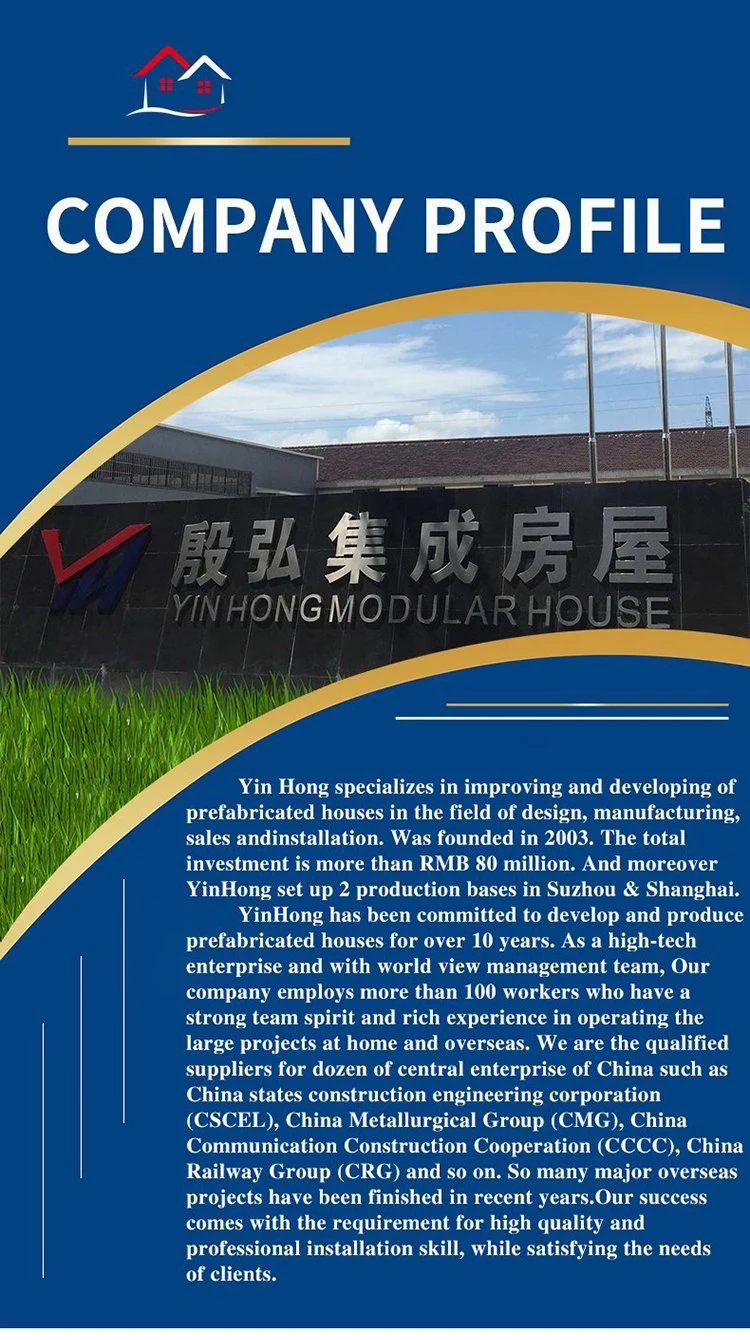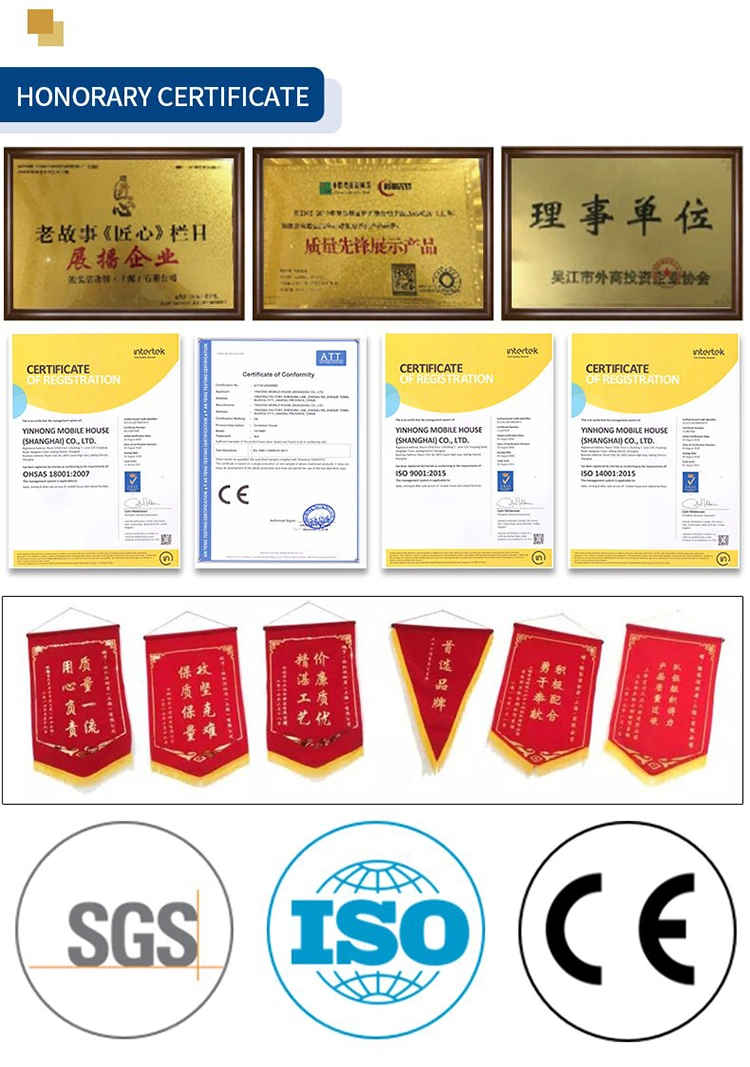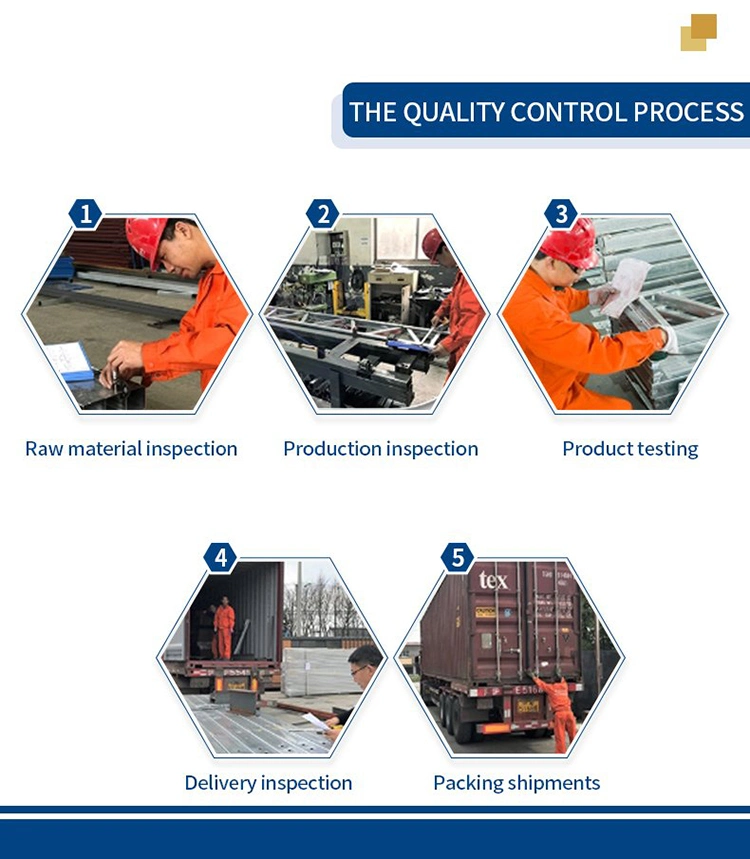 About Us

( 1 ) Team advantage
1. Flexible management mode and elite team management, resulting in efficient operation of our company;
2. The team has rich experience in the operation of large projects at home and abroad to ensure the smooth and orderly operation of each project;
3. Unite up and down, big projects are all independent responsible members, and set up a special project team.
( 2 ) Cost advantage
1. Pipeline production, production costs are relatively low;
2. There is a long-term stable cooperation with the supplier system, and the price advantage is obvious.
( 3 ) Quality advantage
1. High quality raw material procurement, standard inspection;
2. Skilled technicians operate, hold certificates, and strictly control the quality of the production process;
3. Pipeline mass production, uniform size standards;
4. The board room designed and installed by the company has excellent safety performance and can be used for 8-10 years and 5 times for turnover. It can withstand the magnitude 7 earthquake and the 10th typhoon.
( 4 ) Installation advantages
1. A strong installation team, the company has more than 100 professional installation workers, and more than 80 installation workers who hold passports and can install overseas for a long time.
Available for transfer at any time;
2. It has installation experience with large projects at home and abroad, with uniform and efficient management, and reliable installation quality.
( 5 ) After-sales advantages
1. Before the sale, there are professional sales personnel to communicate, confirm the drawings according to the customer's requirements, do the plan, special items can be free of charge according to customer requirements.
2. The main component is guaranteed for 1 year and free maintenance during the warranty period.